---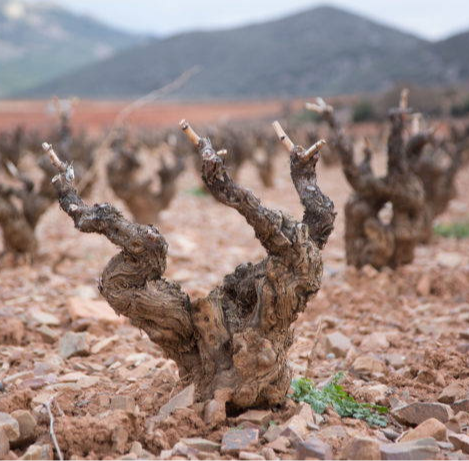 L'une des plus anciennes appellations d'Espagne, qui possède le statut de D.O. depuis 1932. Cariñena est une région étendue dans la grande province qu'est l'Aragon, une oasis dans un désert de pierre, avec un microclimat particulier. Son nom le dit, c'est la région d'origine du raisin Cariñena (Carignan), qui n'est pourtant pas la principale variété à y être cultivée. C'est aussi le pays du Garnacha!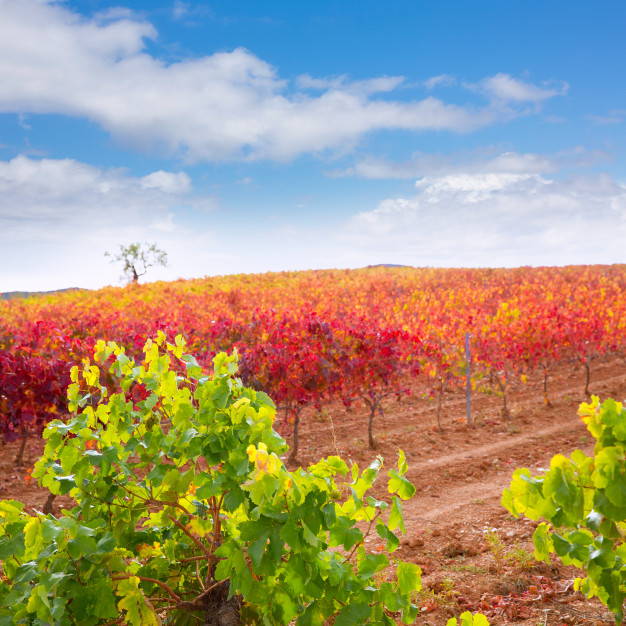 ---
The origin of the Aragonese wines lies in the region of Celtíbera, where the Roman city of Carae (today Cariñena) was discovered and known to drink wine mixed with honey as early as the third century BC. As early as 1415, the wines were part of the list of favorite products that Fernando I of Aragon had planned to take with him on his planned trip to Nice in which he wanted to negotiate the divorce of the church with the Emperor, but which he ultimately did not would go. The monarch was known for his fondness for the wines of Cariñena and Longares, the cheese from Peña "el, the hams from the Pyrenees and the wheat from Zaragoza, said Este ban Sarasa Sánchez, professor of Medieval History at the University of Zaragoza.
A lot has been written about Cariñena by Spanish and foreign travelers who traveled through Spain. Enrique Cock describes how in 1585 Felipe II was received in Cariñena with two wine sources, "one white and one red, from which everyone drinks when he wants".

In 1696 in the town of Cariñena the Statute of the Vine was adopted, which established the maximum size of the vineyards in order to guarantee the quality of the land. The fourteen municipalities of Aragon that are part of the D.O. have been the pioneers of this region, with all the obligations and privileges that this entailed.