---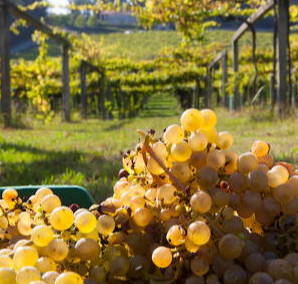 Largely made up of a patchwork of micro-plots of vines, typical of Galicia, the appellation currently covers a surface area of 4,061 hectares, divided up into more than 21,825 plots of vines. With the benefit of the manual skills and expertise of the area's 5,500 and more vine growers, traditional Galician vine-growing has been maintained, so that vines are still trained on pergolas, a growing system which requires pruning and harvesting work to be done totally by hand.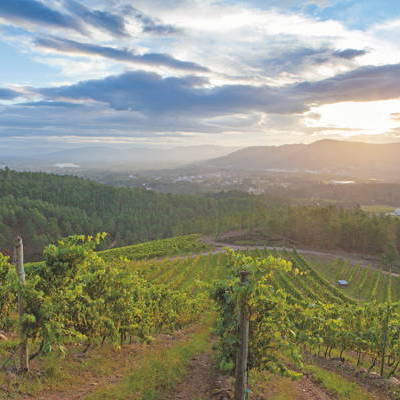 ---
In 1988, Rías Baixas received his recognition as a D.O. for wines from the province of Pontevedra and the south of the province of Coruna. Both areas are located in Galicia Rias Baixas DO. Galicia is one of the most beautiful areas of "Green Spain". It is located in the far northwest of the Iberian Peninsula, on the Atlantic Ocean, and is separated from the rest of Spain by the Cordillera Cantábrica. This is the D.O. which brought interest to Galicia.

The producers have the ambition to make Rías Baixas "the white wine of Spain", just like Rioja is the red wine of Spain. A well-made Albariño (which has impressions of ripe melon and a delicate aftertaste that makes you long for more) may be one of Spain's tastiest white wines, but it cannot be denied that it was the albariño that paved the way made to DO status.

Rías Baixas is now home to both renewed and completely new bodegas, and is characterized by an increasing interest in the freshness and quality of the grapes when they are delivered to the bodega. More attention is also being paid to temperature control during pressing and fermentation: many bottom gases have adapted their pneumatic pressing technology, the rubber balloon is no longer filled with air but with water. Adjusting the temperature of the water ensures perfect cooling during pressing. It is that attention to detail that makes Rías Baixas stand out as something very special.