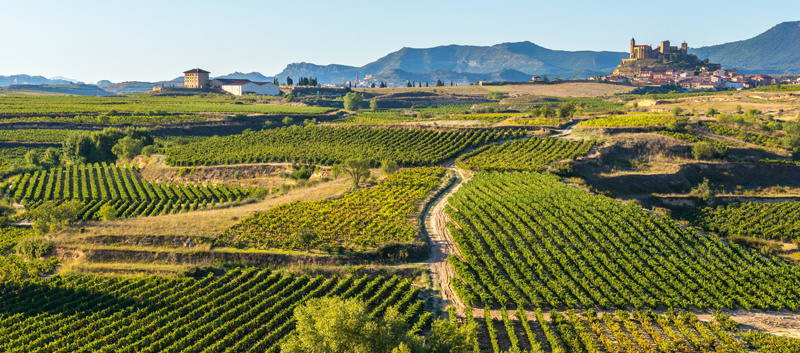 ---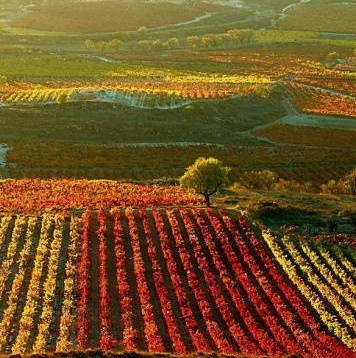 Spain's leading Designation of Origin with more than 600 wineries, 14,800 grape growers and the largest number of barrels in the world. Rioja wines are present in 130 different countries.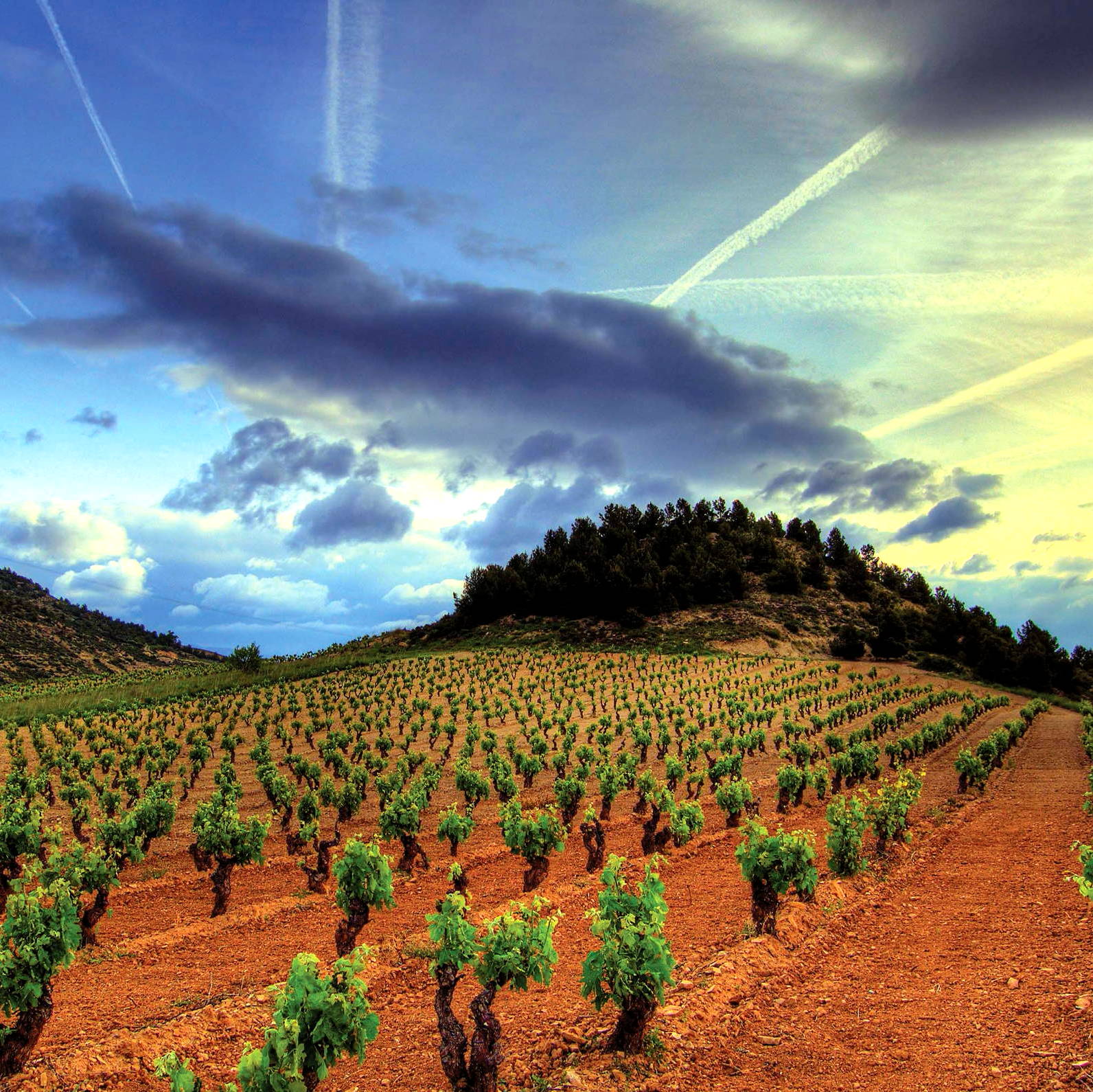 ---
The wine from the Rioja region is indicated with the D.O.Ca. label, which stands for Protected and Qualified Origin, and is produced in the autonomous regions of Castilla y León (Castile and León), La Rioja, Navarre and Basque Country.
Due to the differences in landscape and climate, there are three sub areas –Rioja Alta, Rioja Baja and Rioja Alavesa- where wines with different characteristics come from. Average annual production is 250 million liters (85% red wine and 15% rosé and white wine).
Rioja wines are fresh, aromatic and have a nice balance and a beautiful bouquet. The D.O.Ca. Rioja wines can be recognized by their back labels and numbered stamps.